What does bukkake mean?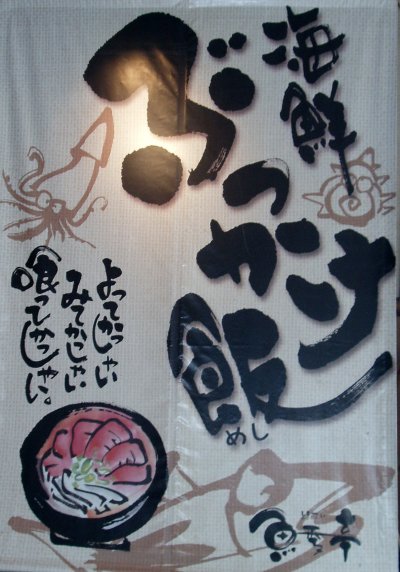 Sign for bukkake meshi

Bukkake (

ぶっかけ

) in Japanese means "splash on".

Kakeru

means to pour over or splash on something, and the

bu

before it emphasizes the action.

Bukkake

is part of the name of dishes like

bukkake soba

,

soba

(buckwheat noodles) with

dashi

(broth) poured over them, and

bukkake meshi

, "bukkake rice" as seen in the illustration.
---
Copyright © 1994-2018 Ben Bullock
If you have questions, corrections, or comments, please contact Ben Bullock or use the discussion forum / Privacy