What is wāpuro rōmaji?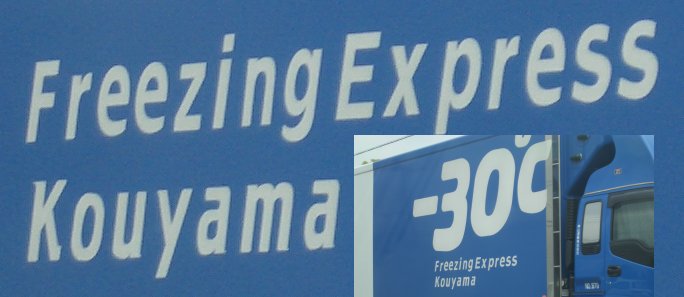 Wāpuro rōmaji on the side of a truck

Wāpuro rōmaji

(

ワープロローマ字

) ("word processor romaji") is a form of romanized Japanese which resembles the format used to enter Japanese kanji and kana via an intermediate romanized form. The basic format for computer and word processor input is Nippon-shiki romanization, with the following changes:
Long vowels are not typed in as circumflex ed, but using romanization of the individual kana. For example, おう (kana "o" and "u") is typed as "ou" on the keyboard.
A syllabic n (see What is syllabic n?) is typed as a two ns: "nn" produces ん.
Hepburn and Kunrei are also accepted. For example "shi" produces し, and "tsu" produces つ.
Small-sized kana vowels such as the smaller versions of kana

a

or

o

can be produced by prefixing the vowel with a letter "x" or "l". For example, "xa" produces ぁ (full-sized: あ).
What is usually described as waapuro romaji is not, in fact, what is input into computer systems, but merely the practice of indicating long vowels using "ou" or "uu" in romanization rather than a o or u with a circumflex or macron. This usage is very common on the internet.
Advantages of
wāpuro rōmaji
It is easier to type, since circumflexed or macroned versions of letters are not available on most people's keyboards and are difficult to input.
It can be mixed with encoded Japanese in formats such as ISO-2022-JP (see Encodings of Japanese), which do not feature macroned vowels in their character sets. In old versions of the sci.lang.japan FAQ, encoded as EUC-JP,

wāpuro rōmaji

was used in order to be able to combine encoded Japanese with the

rōmaji

.
Disadvantages of
wāpuro rōmaji
Wāpuro rōmaji

does not work for katakana words with long vowels, such as

rōmaji

, in which the long vowel is indicated by a

chōon

(see What is the long line symbol used in katakana?) in usual Japanese writing.
Wāpuro rōmaji does not correctly indicate the difference in pronunciation of words such as

omou

, where the final

u

actually is an

u

sound, not a lengthening of the previous vowel.
Unicode encodings of Japanese such as UTF-8 allow kanji, kana, and macroned or circumflexed vowels to coexist, and may make wāpuro romaji less common on the internet.
---
Copyright © 1994-2022 Ben Bullock
If you have questions, corrections, or comments, please contact Ben Bullock or use the discussion forum / Privacy policy